ABOUT Big E Outdoors Television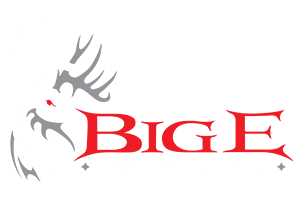 Big E Outdoors TV was established to educate hunters on standing united. We travel the word in search of QUALITY outfitters and verify the experience before we EVER bring it to you on TV. Once we partner with a quality destination we place their info on our HUNT PAGE and in our catalogs.
You can see what the places are like by watching our shows and getting a feel and taste for yourself. Big E Outdoors "Both Sides of the Fence" is a show that travels the world using guest hunters from everyday walks of life to explore Ranches and open range hunts. This show tells the story of WHY every method and every location has its importance in the preservation of our hunting future.
The Wide Open Show features our professional hunting staff, led by todays BEO Pro Hunters to bring you the not so common hunting available in the world. The intent of this show is to keep the adrenaline rolling. Snakes, Gators, Lions, Wolves… you name it we will hunt it. And then we follow the hunt through the after actions to show and educate on WHY the animal is hunted and what happens to it after. Whether it's a giraffe or a whitetail… somebody is eating it… but how many know who or how much it is relied upon? Watch Big E Outdoors to learn more and see the hunt unfold all the way to the table…
Big E Outdoors TV is hosted by the President of BEO, Inc. Brandon Eger and is supported by the original Big E, his father Patrick. As the Iconic host of Big E Outdoors, Patrick still hunts with guest hunters and assists his son on the show. Be sure to follow along to see the action, follies and thrills of the Big E Outdoors Team!