About Big E Outdoors
Big E Outdoors is an outdoor entertainment company with a kick. Working with more than one hunting and Outdoor television show, Big E Outdoors now offers television for 52 weeks a year. The places hunted on the shows are represented in our "Hunts" section and have been thoroughly checked out and verified for quality of service, lodging, game activity and more.
The Company once began as an outfitter service and television show, in the early years. Big E's Outfitter division has since taken on a serious restructuring. No longer does BEO book any hunts directly. All of our locations are partners in the cause and message and advertise with us on our television shows. In exchange BEO assists them in the hunting end free of charge. There is no commission paid by either party nor is there any fee.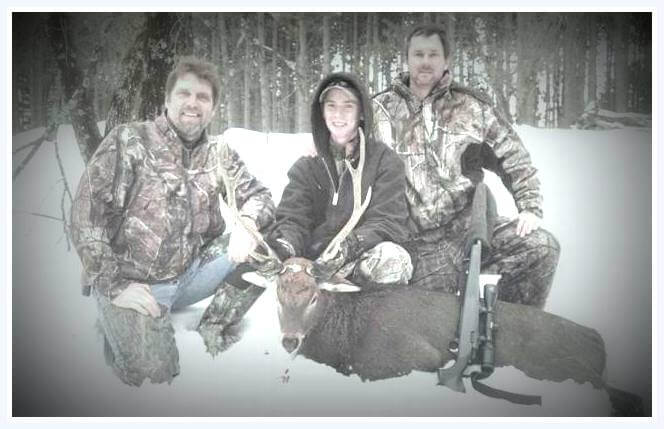 By contacting BEO you will be given all the info we can provide you on pertaining to the hunt you ask about. THEN… you will be working directly with the manager or owner of the proper outfitter service to schedule your hunt.
The "E" in Big E Outdoors stand for Entertainment, Education and Experience. The underlying mission of Big E Outdoors is to educate all hunters on the importance of standing together regardless of how you personally choose to hunt. Whether you are a high fence hunter, a bow hunter, a gun hunter, one who hunts with dogs or any other method… hunters are hunters and need to stand up for each other and their rights and freedoms. In today's world it is becoming dangerous for any of us to attack or judge one another on our methods or choices. Each method has its place and its nitch. Whether a high fence is benefiting wounded warriors, disabled people or even those who have limited time left on this earth or a hunter wants to hunt with his dogs … when we divide ourselves over these topics we make ourselves increasingly vulnerable to the anti-hunting movement and their voting agenda. Only putting aside our petty differences can we remain strong and united and preserve our freedoms and heritage.
The NEW Big E Outdoors staff and family stands for all hunting and gun ownership and will educate and provide the tools required by those who encounter the ill minded voices of anti-hunters in this world. To find out where we are airing please watch our main page and check out our TV and Radio pages to see and hear shows from the recent past. Enjoy education and great Experience in an Entertaining way!
Big E Outdoors is headed by Princess Big E, who purchased the company in 2013 to keep a family tradition alive, and her Brother Brandon who was brought back on in 2015 as the now President of the organization. Keeping the family tradition rolling and educating hunters, taking people on NEW life experiences and sharing amazing destinations with the world will continue to be the goal of Big E Outdoors. BEO continues to be blessed with the original Big E as an iconic Role and a co-host on the show, as the younger generation takes the company into new heights.
Some of these changes included the change in the Outfitter operation, in which now the hunter will always get the best experience at the best value. This is because BEO no longer acts as a booking agent. All hunts are booked DIRECT by the Outfitter Partner, so you will always be dealing directly with the person you need to talk to and can give you answers on the spot. You will be able to find these PREMIUM DESTINATIONS on the Big E Outdoors Hunt Page on their website 24/7.